DoubleOcean specializes in helping North American companies make expansion in China and assisting Chinese companies in their efforts to go global. The company offers small and mid-sized companies one-stop shopping for innovative and highly-specialized corporate finance services, including mergers and acquisitions, private equity and debt financings, listing on North American stock exchanges and corporate finance advisory services.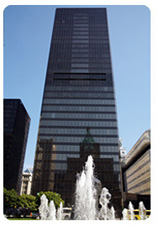 :::Why partner with DoubleOcean?
At DoubleOcean, we strive to nurture long lasting relationships built on trust, competence, and ethical business practices.
Profound understanding of how businesses are conducted in

China and North America

Extensive management experiences with growing start-up

companies as well as Fortune 500 companies in China, Canada

and the U.S.

Strong track record in areas of Mergers & Acquisitions, Listing

on Stock Exchanges, Financing and Corporate Finance

Extensive connections with private sectors and government

agencies in China and North America

Innovative approach with intense execution